When it comes to pregnancy, many women are in awe of how miraculous the process is and then in shock at the state in which it leaves their body. I have no experience being a biological mama, but time and time again I hear from patients who are not surprised they have forgotten the pain of delivery; but are concerned that things like incontinence and a newly shaped belly will be a life long issue.
In the first trimester, women most often experience low back pain. This can easily be remedied by some instruction in body mechanics, positioning, and some exercises to help increase stability through your low back and pelvis. As you know, as your pregnancy progresses and on into breastfeeding, your body releases hormones that allow for increased mobility and flexibility. Without this change, there is no way little Timmy or Sweet Susie are going to come out of your body naturally. When these changes begin to take place, it is valuable to check in with a physical therapist to see if you need to use a sacroiliac belt ( to help keep your pelvis a bit snugger) and reduce too much movement. Truth is gals, once the low back pain kicks up…its more than likely gonna stay slightly obnoxious for the remainder of your baby baking time.
In the second trimester, we add diastasis recti to the mix. This is where your abdominal muscle (rectus abdominus) begins to separate and move laterally across your belly. Because your babe needs more room to dance, sleep and practice baby kung-fu; this is totally natural. It is not always aesthetically pleasing to mommies, and from a PT perspective can be part of why your low back pain progresses. There is not much as practitioners we can do for it in the prenatal stages, however postnatal physical therapy is fabulous for getting your abs to heal and you bikini ready..and getting your anatomy more biomechanically sound of course.
The third trimester is when things really get into full swing. In addition to the low back pain and diasasis, we include frequent urination, leg edema, fatigue, shortness of breath and constipation. Pelvic floor strengthening can help not only with frequent urination, it will also condition your body for delivery and incontinence prevention. Leg edema can be relieved with some lymph drainage and positioning instruction. Shortness of breath is due to the baby blocking the descent of the diaphram and by your third trimester can limit by as much as 4 cm. The elevation of the diaphram can make shortness of breath worse when you exert yourself. There is hope: with positioning, postural exercise and breath work we can get you comfy again. Constipation is another opportunity to use breath work, positioning, and some hands on stimulation to help things move on out.
Baby Is Here. Im Pooped, and You Want Me To Come To THERAPY?
YES! All women should follow up with a physical therapist after delivery of their baby. Beyond aiding in pain resolution and educating you on mommy and baby mechanics you will receive treatment for the following:
-Low Back Pain
-Diastasis Recti
-Scarring
-C-section, episiotomy or perineal tear
-Pelvic Floor Weakness
-Prolapse of your organs: vaginally or rectally
-Urinary or Fecal Incontinence
-Pelvic Pain
Treatment for these and other concerns often includes :
-Soft tissue mobilization
-Myofascial Release
-Deep Tissue Work
-Pilates Based Exercise/ Including Reformer
-Postural Exercise
-Lifting & Mechanics Techniques.
-Kegels- We will show you how to do these CORRECTLY! Great for restoring your body, reducing symptoms, and even improving your libido and sexual satisfaction.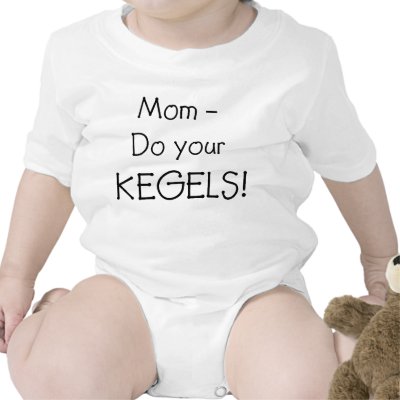 We know that you have a lot on your plate with your new addition. We know that when baby sleeps you should be sleeping and frankly that doenst leave you with much time. We strive to do what we need to do in one 30-60 minute session a week. The more you can do your personalized exercise program the less you need us….so the sooner you get yours the better.
Please call us with questions about how to deal with aches and pains of your pregnancy and how to efficiently work through some of the lasting bodily changes.
Tags: alexandria delivery diastasis recti incontinence kegels low back pain mommies mothers myofascial release pelvic discomfort pelvic pain physical therapy pregnancy prevention prolapse sex va virginia wellness